Solder for Wiring Old Bikes
By Dave Hartner
I recently built a wiring harness for my 1948 Norton International, and had trouble getting the elegant solder joints we all strive for:
Using a 60-watt iron, it was difficult to get the joint hot enough to melt the solder whenever the parts had significant mass.
When soldering a terminal to a wire end, the heat often melted the insulation near the joint. This reduces mechanical strength, and requires tape or heat-shrink tubing to cover the bare wire.
These problems resulted from a poor choice of solder. I was using lead-free rosin-core electrical solder, only because that's what Sears sold and I wasn't paying attention. Its composition is 95% tin / 5% antimony, and diameter .062".
While this works, it only melts at 450-464 F. Note the range - instead of a distinct melting point, is has a range in which it's slushy. This is why you're advised to hold a joint motionless after soldering - if it moves, crystallization causes a poor ("dry") joint.
So what's a better choice? Traditional solder, such as 63% tin / 37% lead, melts at 361 F - a full 100 degrees lower than lead-free. This ratio has the lowest melting point of common electrical solders. It's also eutectic, meaning it has a sharp melting point - it will solidify instantly, preventing dry joints.
Thinner solder melts more easily, so it's also a good idea to choose a small diameter.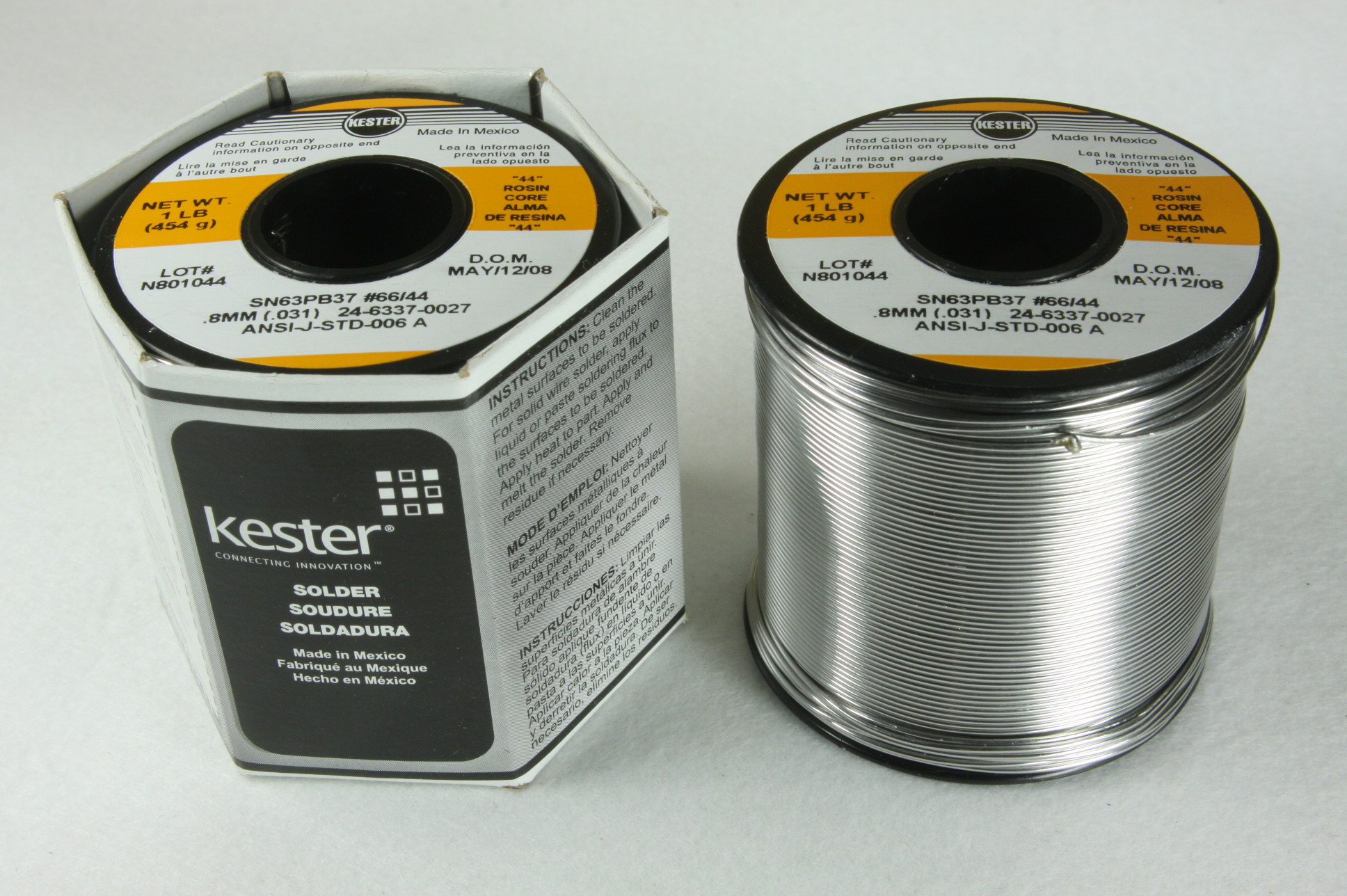 I use Kester 63/37 rosin-core solder, .031" diameter
Caveats:
This applies to electrical joints - for cables or other mechanical joints, factors such as tensile strength come into play.
If your small children are fond of sucking on the wiring harness of your vintage bike, best to stay with lead-free solder for safety.
Links: